Posts Tagged Good Steak
Note 25/9/2013: The Centen has been receiving mixed reviews of late. We'll be visiting again soon to do an updated review.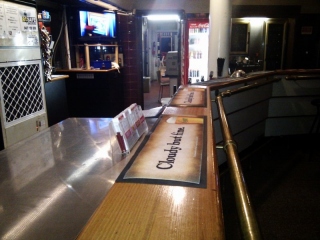 Hamish Reports:
For those with an inclination to appreciate 1950's art-deco styled buildings, cold beer and good steaks, then the Centenary Hotel (more locally known in Townsville as "The Cen-ten"), will be of great appeal.
Having never visited this pub myself until only recently – which i might add was on account of an invite to attend a Christmas function, I had heard murmurings that the Centen was a "good pub" for a good meal and one that was family-friendly.
Considering that our Cairns reviewers were to be in Townsville again, and considering that I had previously thought that the Centen would be worth checking out properly – with its unique location and style, it was chosen as the subject of our latest review.